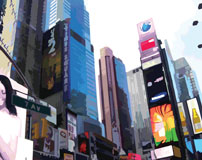 Does your business generate large amounts of content for the web? Does your company want the ability to update your own website, without needing to learn HTML or CSS? Then a CMS (Content Management System) is just what you need . We specialize in building and designing beautiful, standards compliant templates for CMS's such as Joomla, Wordpress, Drupal and others.
With a CMS you can add to, or edit, the content of your website right from your browser, right when you need to. You can control almost every aspect of your website from anywhere in the world, day or night, 365 days a year, as long as you have Internet access. You can even control time sensitive content, like when the content will be published and when it should be unpublished, automatically.
CMS's are flexible, versatile and can be used for almost any business or personal website application. So whatever you or your company do, there is definitely a CMS solution for you.