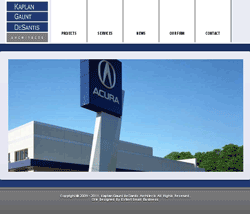 Kaplan Gaunt & Desantis, an architectural firm, needed a website solution that was sleek, clean and simple. They wanted to display photo galleries and descriptions of their vast amount of work on the web, and have the ability to update their own content.

Dragon Tree Studio gave them a design that was undoubtedly their own. We built their website in a content management system, so that they would have complete control over it. We enjoyed working with them and our associates at Extant SB.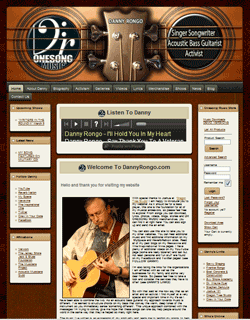 Singer song-writer, veterans activist, Danny Rongo wanted a site that could act as a central hub for his entire web presence. Danny requested a personal blog, the ability to sell his music digitally, and E-commerce capability to sell his merchandise. Danny also wanted to show the powerful videos that he creates, and promote his philanthropic work, supporting American veterans of war. Danny now has all of this and more, along with the ability to update his own textual content, galleries, videos, music, links and an E-commerce store. We loved working with Danny, and greatly appreciated the creative freedom that he gave us, while building his new website.



Steven Cochran needed a simple solution that would give him an edge over his competitors in the bail bond industry. As a new business, Steve had lots of ground to cover, and was not sure which direction he should go. Dragon Tree Studio gave Steve the advice he needed, a great logo and a great website, that stands out from all of his competitors. In the first two months that "BeFreeBailbonds.com" went live, Steve's call volume doubled. He now has a strong, unique and visible presence on the Internet, through Dragon Tree Studio.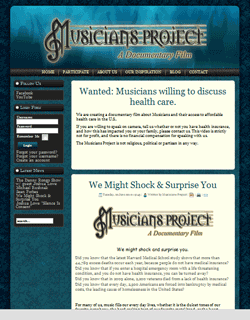 The Musicians Project is a non-profit group, creating a thought provoking documentary film about America's musicians and their access to affordable medical care. Though they already had a great Facebook presence, they needed a site where they could bring their vision to life and make it their own. The Musicians Project has been steadily gaining more than 100 accounts per week, since Dragon Tree Studio created their website, and connected them to both Twitter and Youtube. In fact they were so happy that they asked our lead designer to sit on the board of directors.